O'HARA BACKCOUNTRY CAMPING COLLECTION
Made for adventures in the wild, the O'HARA Backcountry Collection features packable, lightweight, and versatile gear for over-night hiking and multi-day paddles. From a 2-person tent to an all-in-one personal stove system, this collection has the camping essentials for sleeping, cooking, and surviving in the backcountry.
ARCTIC ROTO-MOULDED COOLER COLLECTION
Built for maximum durability and multi-day ice retention, the Arctic Roto-moulded Cooler Collection features sizes for any adventure. From 65L wheeled ice chests for the ultimate base camp to 19L bucket coolers for short-haul trips, you'll be ready to keep everything cold.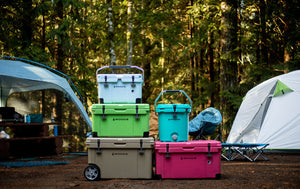 DOG CAMPING COLLECTION
Made for your furry adventure companion, the WOODS DOG CAMPING COLLECTION offers packable, portable, and durable products to keep your dog comfortable on all outdoor adventures.

From the BALSAM-FUR hitching system, to the PAW-THORN waterproof roll-top food bag and lightweight collapsible bowls, to various sleeping solutions like the DOG-WOOD foldable dog cot, insulated bed, and compact camp mat, Woods has all the camping and hiking gear you need for your four-legged friend."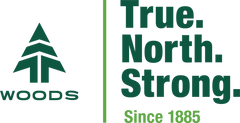 WE ARE ADVENTURE OUTFITTERS.
With a legacy of outfitting Canadian exploration since 1885, Woods is driven to inspire the next generation of adventurers with reliable, crafted designs for wherever your journey takes you.